BLDC motor 5kW electric motorbike conversion kit air
cooling/water cooling 48v /72v /96v for motorcycle
Electric Motorcycle Drive Solution Kits Drive Your Motorbike up to 100mph

Convert your gasoline powered motorcycle, scooter into electric version easily!
Clean, Quiet, Efficient, Light Weight, Monstrous Powerful, and Affordable.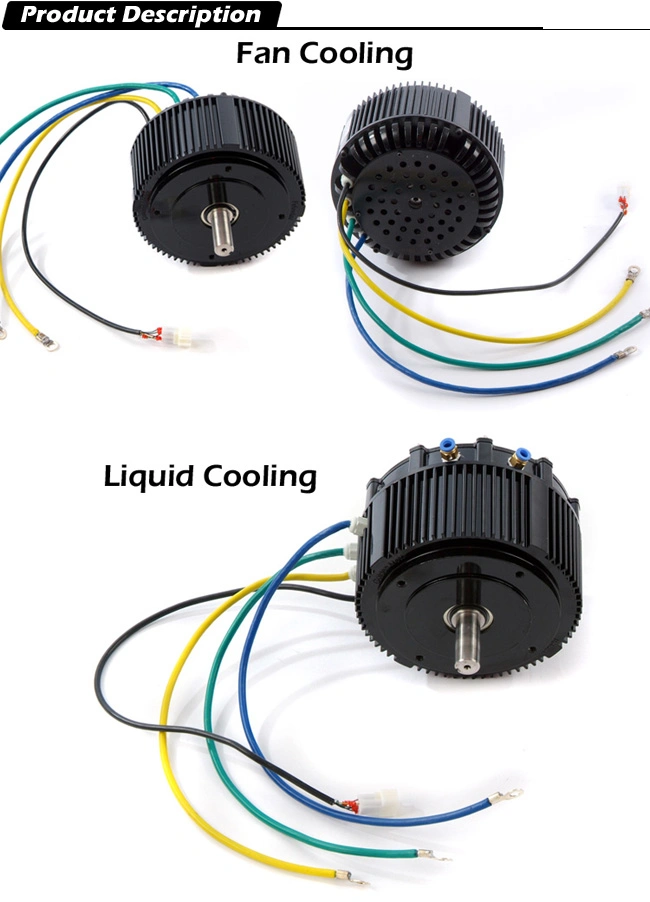 5KW BLDC motor
Model: HPM5000 -- High Power BLDC Motor
1. Voltages: 48/72V/96v
2. Rated power: 5KW
3. Peak power: 10KW
4. Speed: 3000-6000rpm
5. Rated torque: 16 Nm
6. Peak torque: 48 Nm
7. Efficiency: >91%
9. Weight: 11kgs
10. Cooling: air or liquid cooling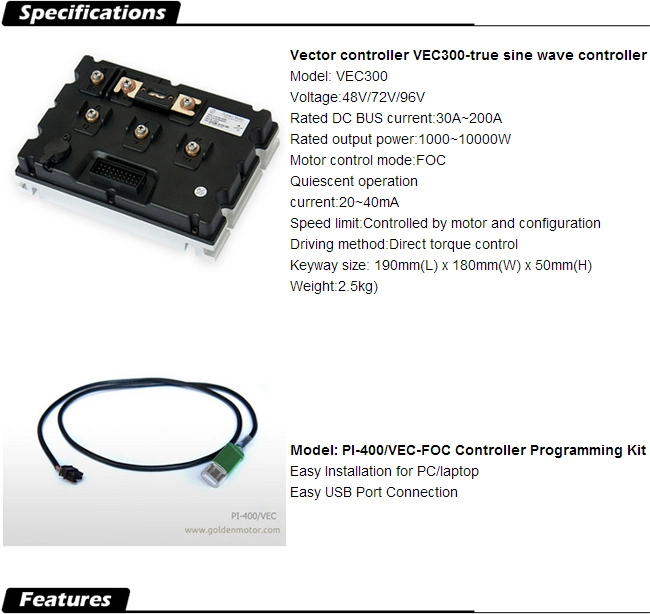 BLDC Motors and Controllers
We are manufacturing general-purpose brushless dc motors with power range from 50W to 20KW, and the voltage range from 12V to 120V DC. It has been widely used for many applications, eg., auto industry, self-control system, battery powered bikes, scooters, electric cars etc. It has better performances than other traditional dc motors.
Product Features:
Long working life (>10, 000 hours)
Low noise, high torque
Excellent performance characteristics
High efficiency (>80%)
High reliability
Low Price
Technical specifications:
Rated voltage: 24-120 VDC
Rated power: 50W-20KW
Rated speed: 2000-10000 rpm
Stepless speed control, dual-direction
BLDC Motor Controllers (5KW - 30KW) for electric cars, motorcycles, golf carts, etc.
Voltage:24V/36V/48V/72V
Rated Power:3KW-7.5KW
Efficeincy: 88%
Speed: 2000-6000rpm (customizable)
Casing: AluSmartum
Length (height): 126mm
Diameter: 206mm
Shaft: customizable
Features: Compact design,Water resistent,
Stainless Steel Shaft, Liquid Cooling
Applications: Electric car, electric motorcycle,
electric tricycle, electric golf carts, fork lift, electric boat, etc.
Type: 48V5000W
Weight: 11.6kgs/unit
Measurement:25cm*25cm*26cm/CTN
Type: 72V5000W
Weight: 11.6kgs/unit
Measurement:25cm*25cm*26cm/CTN